Twitter AUTOMATIC Retweets/Favorites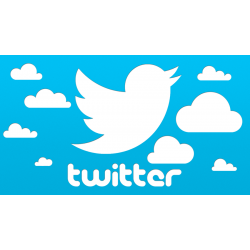 We want to inform you some interesting unique new automatic services which we implemented..
We have Automatic Instant Twitter Retweets and Favorites system.
Once you buy monthly or yearly subscription we add your Twitter profile to our automatic Retweets and Favorites server.
This will send you Retweets and Favorites whenever you post tweets.
100% automatic process.No need to inform us daily.
This will save your time and money also..
Twitter Retweets and Favorites subscription:
This is number of Retweets and Favorites buy method.
ex: you can order 500 Retweets and Favorites to each tweets upto 200 tweets.
Once you buy this subscription, we will send you 500 Retweets and Favorites to your new tweets automatically upto 200 tweets.
After 200 tweets subscription will expire.
Better tell your budget size and how many Retweets and Favorites you expect on each tweets?.
Based on that we make subscription.
How to buy?
First CONTACT US / Chat with us and explain your requirements then we will send you good monthly subscription plan and proceed further steps.
---