Buy Musicians Email Database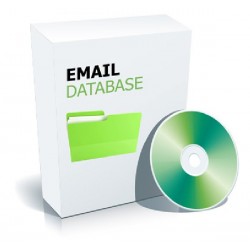 Here you can buy bulk email database list of sound industry members.
These emails are got from major sound promoting websites like soundcloud.com, reverbnation.com, datpiff.com, mixcloud.com, bandcamp.com, itunes users etc...
The Music email list category is an excellent way to pinpoint a targeted demographic and get only what you need! All lists are yours to keep and are delivered to your email address for download.
These email lists are belongs to musicians,djs,bands,sound promoters,artists,investors,fans,listeners,singers,labels,medias etc...
We assure you all email lists are 100% relate to sound industry members only.
Here You can get many celebrities email address too....
Using these bulk email lists, you can promote your sounds and interact with real sound related industry members.Using email marketing you can increaes your sounds sales,get maximim exposure...
Our high quality email database lists are regularly updated / cleaned and tested to only contain active emails with a high inbox / open rate as so expect a high amount of traffic from this service, perfect for increasing real human exposure to your Sound tracks / profile / music website or anything that is music related.
No one like receive spam!! So promote your sounds with friendly nature:)
---
Showing 1 to 4 of 4 (1 Pages)